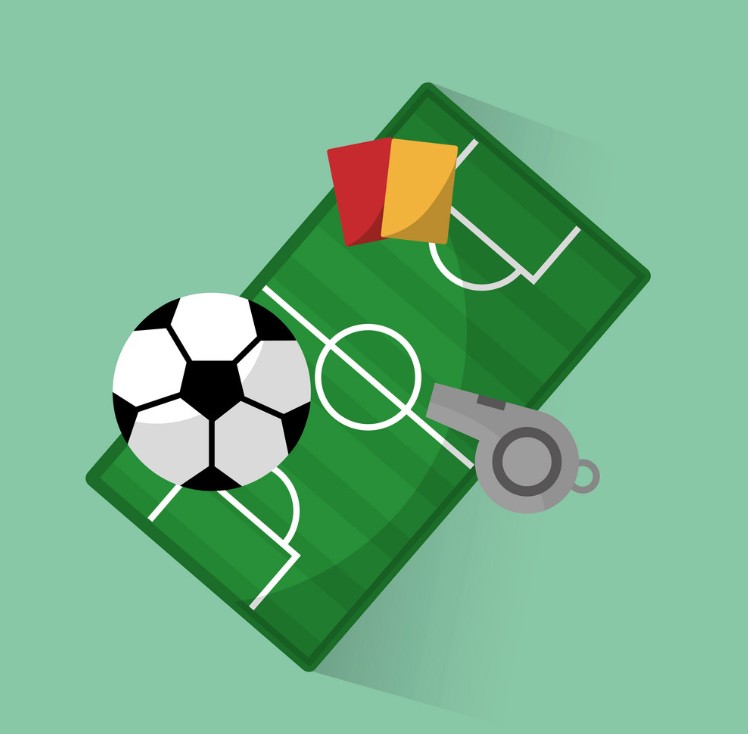 Referee's Team sheet (downloadable)
Munster Junior Cup and FAI Junior Cup Forms
In recent weeks all clubs received emails from the LDL Sec Ger Smyth in relation to the application forms for the
Munster Junior Cup and FAI Junior Cup.
*All clubs who have not yet returned the Munster Junior Cup Form please note they must have same returned by September 15th along with the entry fee of 40 euros.
This form must be returned to the MFA in Cork
#All clubs have also received the FAI Junior Cup application form
All clubs are asked to return the FAI form, along with 30 euros cheque payment to
LDL Sec Ger Smyth
146 Georgian Village Old Cork Road, Limerick
These must be returned before September 25th as any late entries will not be accepted.
From
Ger Smyth
Limerick District League
1; League to commence on August 18th 2020
2; Any club looking to enter or withdraw a team must do so by 13/07/2020 in an email to Hon sec Ger Smyth.
3; Friendly games will be allowed to commence from 18/07/20, four days notice must be given to fixtures secretary Mr Mike O'Regan
4; Fees for new season have been reduced to take into account the early halting of the 2019/20 season due to Covid 19. Junior teams will pay €200, while Youths and 17's will pay €100.
The above fees will not apply to new teams entering the League for the 20/21 season. All fees will be due to be paid by the 31/01/21.
The cost of entering teams in the FAI and Munster Junior and Youth competitions
Cup and Munster Youths fees will be made availability, along with dates, once the League have been notified.
5;Regarding the Premier League; after the first round of games the League will be split into two six team leagues, the top six will play out for honours while the bottom six who battle it out to avoid relegation.
6; A date for the AGM to be announced.
7; LDL committee member Pat Dillon will be the leagues Covid19 officer and his details will be forwarded to all league  secretaries in the coming days.
I know that the ongoing covid-19 pandemic has brought many challenges to your club, and there are more challenges to come, I would like to thank your club and members for  your continued effort in overseen these strange times
Completion of 19/20 Season
The FAI Junior Cup will play out the quarter finals over two weekends (July 18, 19th and July 25th and 26th. Limerick's remaining hope, Fairview Rgs will travel to meet Killarney on Saturday July 25th.
If the Blues are successful they face a semi final on the weekend of August 22-23.
The Munster Junior Cup will re-commence on July 26th when Regional B take on St Michaels.
Should Regional win they will join Fairview and Aisling in the quarter finals scheduled for August 2nd.
Munster semi's are set for August 9th with the final fixed a week later.
International Transfer Certificates and processing of the same.
FIFA has changed the administrative process around the application for and the granting of ITCs.
As and from 1st July 2020, the following procedure will apply:
1.Clubs must firstly file an application for the player's registration on FAInet.
2.Then the Club Secretary must make an application for the ITC by completing the online application form which can be found at
https://www.fai.ie/ireland/international-transfer-certificate-itc-application
1.The passport photo page of the player must be uploaded in PDF format ONLY.
2.Once the ITC is received by the FAI, it will be emailed to the Club Secretary at the address indicated on the application form.
3.The waiting period (from when the FAI makes the application) to receive the ITC has been reduced from 30 days to 7 days.
4.Provisional Certificates have been discontinued and instead the Club Secretary will receive an email at the appropriate time informing them that the player can now be granted an eligibility to play date by the relevant League.
5.Remember that a player for whom an ITC application has been made cannot be granted an eligibility to play date until either the ITC or the email has been received from the FAI.
6.Please note that applications for ITCs can no longer be made through itc@fai.ie
FAI ITC ADMINISTRATION TEAM
Michael Hayes
Competitions Department
All Clubs are reminded that half fees can be paid in Jackman Park on this coming Tuesday Feb 4th
A reminder to all clubs who won Trophies last season they must be returned to Jackman Park in the coming week. All trophies to be returned engraved and clean
_______________________________________________________________
29/9/19; Tomorrow is the final day for Transfers. Any transfers
must be sent by last post Monday 30/9/19.
The next transfer window will open in March
After a meeting with Representatives of the Premier League it was decided to postpone plans to split the League in two after the first round of games.
It will now revert back to a two round League.
All Clubs who won trophies last season to asked to return them to the district league.
Please note all cups should be cleaned and engraved on return to the league.
********************************************************************************************
Due to the unavailability of LDL Secretary Paul Neville, all future correspondence may be sent to Assistant LDL Secretary Turlough McNamara.
The contact details are : Home address – 51 Woodlawn Park, Ballysimon Road, Limerick .
email : turloughmcnamara@yahoo.ie
Mobile : 086-2340894
I am looking forward to working with all of you. Any issues or questions, please contact me .
Yours in sport,
Turlough McNamara
Assistant Secretary LDL
086-2340894 / turloughmcnamara@yahoo.ie
____________________________________________________________
The closing date for the first transfer window is Sunday September 30th.2018.
The transfer window will reopen on the 1st.December 2018.
______________________________________________________
Limerick District League Rulebook
Rulebook August 2018 Low Res PROOF 24.08.18
****************************************************************************