Shane Clarke finishes top goal scorer…..again
1 min read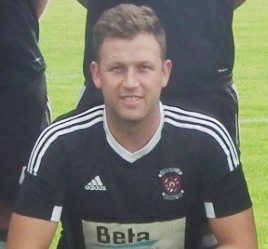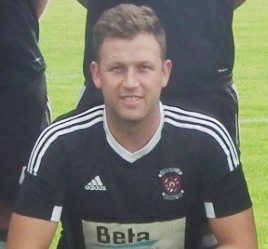 Shane Clarke left it to the last chance in the last game of the season to clinch the Premier League's top goalscorer award with 44 goals, pipping his team mate Keith Mawdsley by one goal.
Eight goals in his last three games saw the Country's top striker overturn a five goal lead held by his strike partner and makes it seven seasons in a row that Clarke tops the scoring charts in Limerick.
All but four of Clarke's tally were against Premier opposition.
The final tally for all players to reach double figures reads as follows;
| | | |
| --- | --- | --- |
| Player | Team | Goals |
| Shane Clarke | Janesboro | 44 |
| Keith Mawdsley | Janesboro | 43 |
| Pat O'Callaghan | Charleville | 26 |
| Arron Nunan | Janesboro | 25 |
| Steve McGann | Pike Rovers | 25 |
| Kieran O'Connell | Regional Utd | 21 |
| Colin Daly | Pike Rovers | 20 |
| Ben Banaghan | Nenagh AFC | 17 |
| Kieran Hanlon | Carew Park | 17 |
| Shane Dillon | Charleville | 17 |
| Eoin Hanrahan | Pike Rovers | 16 |
| Jonathan Grant | Carew Park | 16 |
| Kevin Nolan | Ballynanty Rovers | 16 |
| Ciaran O'Reilly | Nenagh AFC | 15 |
| Niall Hanley | Janesboro | 13 |
| Paul Doona | Kilmallock | 13 |
| Sosuke Kimura | Aisling Annacotty | 13 |
| Tommy Heffernan | Kilmallock | 12 |
| Darragh Rainsford | Carew Park | 12 |
| Adrian Power | Janesboro | 11 |
| Eddie Byrnes | Ballynanty Rovers | 11 |
| Jason Lipper | Aisling Annacotty | 11 |
| Barry Quinn | Moyross | 10 |
| Christy Doyle | Fairview Rgs | 10 |
| John Tierney | Janesboro | 10 |