Hall of Fame Inductees 2019/20
2 min read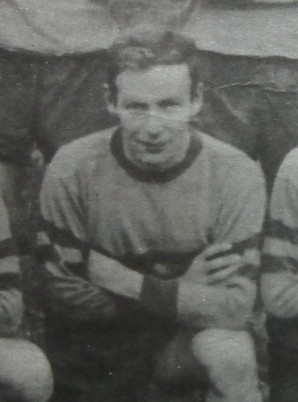 Following a great response from the Soccer public, we can name the 2019/20 additions to our Limerick Junior Soccer Hall of Fame.
We had some superb recommendations and the failure of some of your selections to make the cut speaks volumes for the quality of winners.
Thanks again to sponsors, Kenneth T Griffin Construction, Ray Ryan (Treaty Auto Sales), Nigel Casey (NC Roofing), Jonathan and Serinna Corbett (Jolly Jumpers Bouncing Castles) and Tom Foley (360) whose generosity made it possible to keep the awards ticking over. Hopefully when we finish we may be able to present a couple of contributions to football.
Social distancing will present challenges to our presentation but that's for another day.
The deserving players are as follow;
Pa Ryan (Fairview Rgs)
Won every trophy in Junior football including an FAI Junior Cup (the first in Limerick) in 1965, Pa was renowned for his dynamic performances for the Blues. His popularity among his rivals to this day is a testament to man as much as the footballer.
Mick Aherne (Weston Rgs, Hyde Rgs, Janesboro)
One of the best goalkeepers to grace the Limerick Leagues. Mick won the old Premier League with Weston Rgs before joining Hyde Rgs where he added to his trophy cabinet. The awards kept rolling in when Mick joined Janesboro where he won Munster Junior and International honours. Holds three Oscar Traynor winners medals in 74, 77 and 78.
Kevin McCarthy (Fairview Rgs, Janesboro)
One of the leading lights in the decade of Fairview Rgs dominance that saw them win six FAI Junior Cups and three Munster Juniors. Few would argue with the claim that Kevin was the best Junior player ever to have passed through the Leagues. Picked up one Irish Player of the Year award when many more would have been merited.
Pat Boland (Star Rvs)
A powerhouse in the middle of the field for a superb Star Rvs team in the 80's that won three successive Munster Junior Cups.
Pat's skill and enthusiasm epitomised that Star side and his International recognition in 1982 was well deserved.
Injury hampered him later in his career but even a half fit Pat Boland was better than most.
Christy Reddan (Janesboro, Prospect)
A joy to watch for anyone lucky enough to have witnessed Christy in his prime. His vision and goal scoring ability were top notch and with a left peg to die for, Christy was the real deal. Should have been recognised at International level during a trophy laden career.